Help Save Mini-Graceland!
Mini-Graceland is a beautiful, world famous tribute to Elvis in Roanoke, Va.
Below are several photos I took there in 1995. It was built by Kim and Don Epperly
in their front yard on Riverland Road. Sadly, years of weather have
damaged the various buildings relating to Elvis, including the Graceland mansion and
his birthplace home, (both pictured here) and the rest of this unique display.
Now, the Salem Men's Garden club is donating much time and effort to restore Mini-
Graceland, but at least $6,000 is needed to save it. Please help. Send donations (any
amount will help) to Save Mini-Graceland, 410 South Jefferson st., Roanoke, Va. 24011.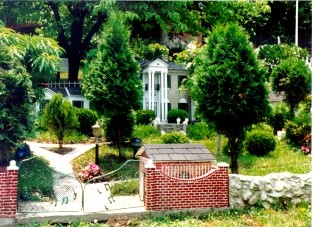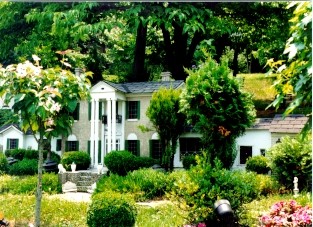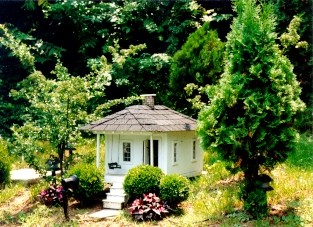 More about Mini-Graceland

Mike's Waylon World
Back home!